From an engineer to an actor, Advait Kottary, son of famed scriptwriter Gajra Kottary, is the new flame in the entertainment industry. Performing his debut in the world's biggest Bollywood musical 'Jaan-e-Jigar' in Dubai, he talks about the show, his views on Indian television and his upcoming novel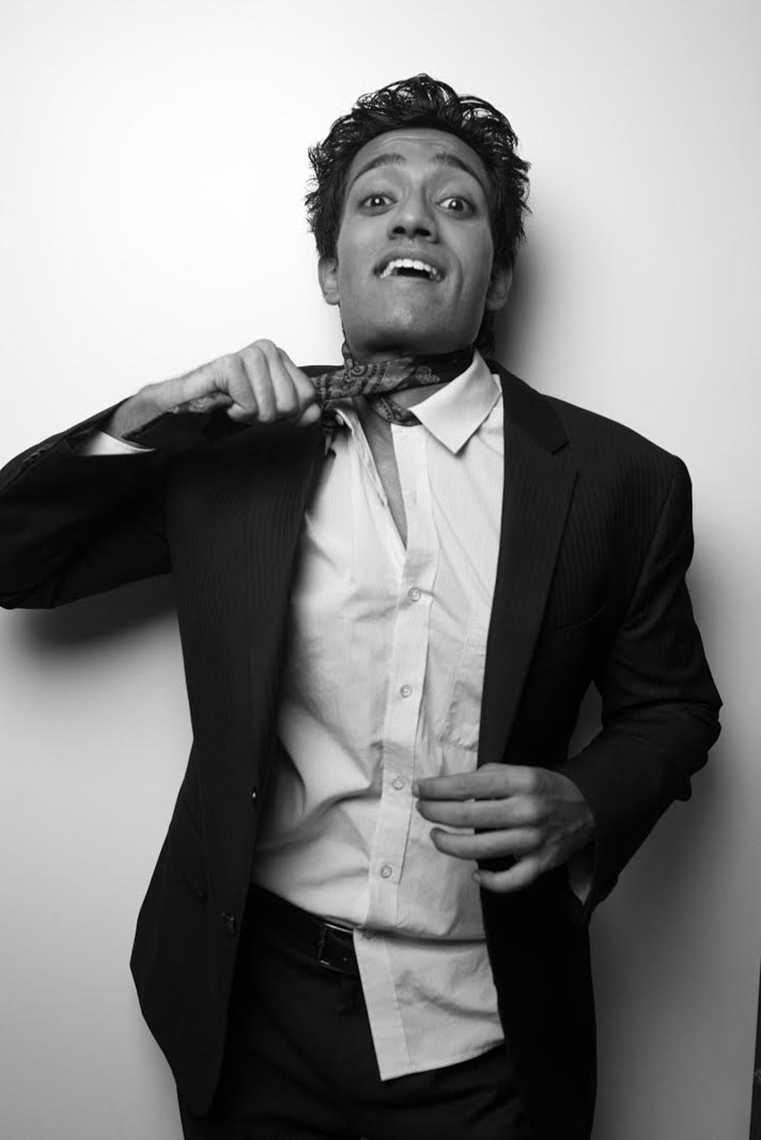 Why did you choose a theatrical extravaganza in Dubai over Indian television or Bollywood for a debut?
When I decided I was going to pursue acting full time, I was completely open to experimenting with any form of it. Till date, I've never thought of restricting myself to films or television or the stage. Theatre has always been my first love, and this seemed like a very interesting project and a great learning experience. I just happened to be in Dubai, which is far away from the entertainment hub of Bollywood, but for me, it was a risk worth taking, especially when it was going to be the biggest project of its kind in the world.
You pursued engineering. Then how did you switch to acting? Was acting not on the cards initially?
Pursuing engineering was my own choice, which is not something you hear in India very often. I always wanted to do something creative as well. In engineering college, I would always do one production or another in our drama troupe called Aaina. We also started performing in Bengaluru. It was only while working in Chennai, when I was away from theatre did I realise how much I missed it. The choice became very clear for me, and as people say, the bug had bitten me. I went ahead to make this important life choice and follow my passions. Pursuing acting full time seemed the most logical thing to do.
Don't miss- DJ Protoculture: 'I get a bit nervous before my performance even after 15 years of doing it'
Tell us about the plot of Jaan-e-Jigar? What are the sets and the scale like? What is your character?
Jaan-e-Jigar is a story of two lost brothers Jaan and Jigar reuniting to reclaim their father's kingdom from his evil sister. It's a larger than life production, where the costumes, the sets, the drama and everything is presented on a grand scale. It's the world's largest Bollywood musical, and professionals from all over the world have brought in their combined experience to create something like this, whether it be in the field of dancing, drama, sword fighting, aerial techniques and training etc. Jaanbaaz, the character I play, is the elder one of the twin brothers. His character is defined by balance between a fierce warrior and a benevolent and kind-hearted gentleman. He is full of love and compassion, and empathy towards anyone's pain and suffering. In a way, he is an ideal man and human being, someone who's been perfectly trained to take over the throne.
How difficult was it for you to embrace it? Tell us about the challenges during the preparation and the act?
I loved the idea of playing Jaanbaz, a super-hero like character. But the challenge was to make Jaanbaz a human being, vulnerable in love and enraged in war, while still maintaining an air of nobility. Of course there were lots of challenges along the way like getting the physicality, the aerials and stunts. I think the biggest challenge for me though was the role of dancing. I had absolutely no experience of choreographed dancing, and I was totally lost. But gradually I found my feet (quite literally) and kept working at it. However, I'd affirm that every show is as much of a challenge because the stunts (and risks) are real, there's no film trickery that's possible in a live show like this. Staying aware every second is definitely something that took some training to get used to.
How did you cope with the role of dancing? Are you into dance?
I was hoping you wouldn't ask this question (haha). It was a nightmare at the start when I used to wonder how to cope with it. I had no real experience with dance whatsoever. I knew I would not make a fool of myself, thanks to the training at Actor Prepares (Anupam Kher's Institute of Drama). But this show relied heavily on dancing for the performance and I was not sure whether I was ready for it. Thankfully we had such great people from Shiamak Davar's dance company guiding us at every step. I eventually began to enjoy dancing the most and it became the most fun part of the day for us. I think our enjoyment is quite evident on stage.
Have you followed Indian Zangoora or other such adventurous shows in India? What do you make of them?
Yes! I remember seeing Zangoora back in 2013. At the time I was working as an engineer and had absolutely nothing happening on the theatrical front of my life. I was overwhelmed by the show and I still remember coming out of the theater and telling my father that I wished with all my heart to do something like this at least once in my life. I think such musicals are the some of the best things that happen in India. It's our answer to Broadway, and since Bollywood is something that runs through the veins of every Indian it's absolutely fantastic that there's a live experience that the Bollywood fans can enjoy. Kudos to Wizcraft and everyone else who's pioneered this genre of entertainment.
Don't miss: Rapper Raxstar's music is take on racism, women empowerment
So when is Indian television or Bollywood happening?
Oh, definitely not too far away. I was serious when I said the acting bug had bitten me. Although I can't put a definite time on it as it's hard to predict things in this line of work, but one day Bombay's going to hear me repeat Raees' dialogue, "Main aa raha hoon…"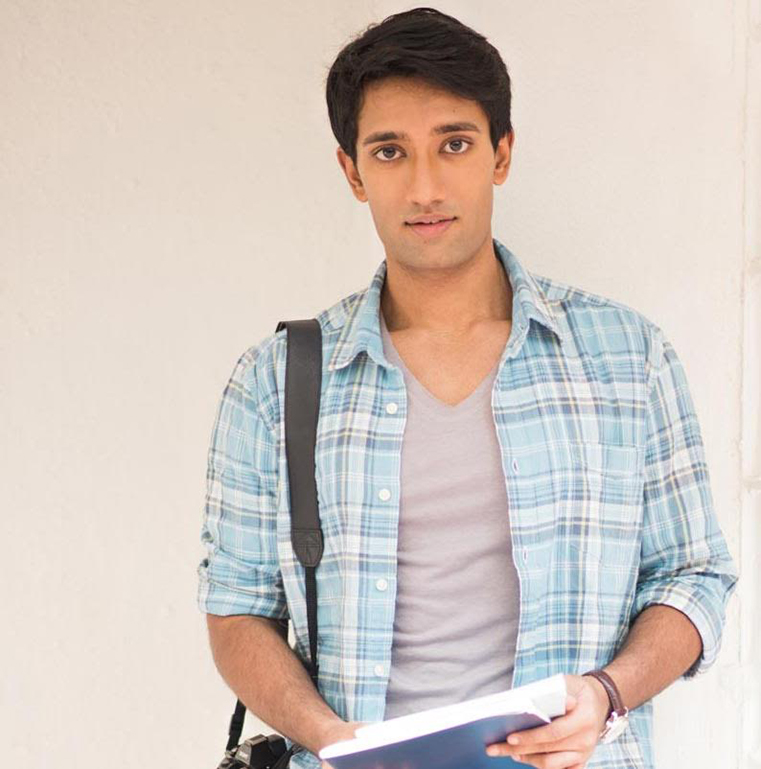 How was your experience at Anupam Kher's institute? Did he personally share tips and train you?
My experience at Actor Prepares was one of the most enriching experiences I've had as an actor. It opened me up and sensitised me to a whole lot of things that I simply would not have been aware of before. He personally shared a lot of insights with me, especially after he heard that I was taking on this project. He is a great man, I've always come away from every interaction with him feeling wiser and inspired. It's rare to meet people like that.
Do you think your mother being a famed television writer, would work as an advantage? What's her contribution like in your personal and professional journey?
Without a doubt. My mother has always been my advisor and closest friend as well. Making a career switch from something technical to something completely creative would not have been possible without the support of both my parents. They've always advised and guided me well every step of the way while also encouraging me to find my niche. I feel blessed, most people wanting to enter this field don't have anyone to guide them, or worse still, they have people who give the wrong sort of guidance.
Your mother, Ms Gajra, revolutionised the Indian television with Balika Vadhu. Sadly, the progressive trend couldn't last long. Today, the TV has been dumbed down to regressive ideas and superstition. What do you feel about the Indian television content?
Although I do agree that most television content is regressive in nature, that's not to say that all of it is. There's a lot of very good work being telecast all over the country, and every once in a while we are fortunate enough to be given a Balika Vadhu, something that inspires everyone in this sphere of work that there is always room for great content. Today however with the omnipresent internet, there is a great surge of content in different forms of media. People that wouldn't have found space on television sets are finding screen space on laptops and mobile phones. Again, it's very inspiring, and I think the next few years would be very interesting to see how it evolves because it's going to influence television content greatly as well.
Don't miss: (Exclusive) 'The only fight I have fought is against being type-cast': Divya Dutta
Would you like to do TV?
Why not? As an actor, I think there's some great and truly creative work happening on TV. Channels like Zindagi show content that's almost of an international nature in quality. And who knows what the future holds in store.
Tell us about your upcoming book, a joint venture between you and your mother?
It's a book about a historical figure in our culture. I think it could be called faction (that's a combination of fact and fiction). But it's about historical events, albeit dramatised. We worked on it together after I came back to Bombay and decided that along with acting, I needed to work on writing as well because I've always had a flair for it since childhood. I think towards the middle of the year, the book will hit shelves across bookstores, and it'll be super exciting for me because I've never done anything like it before (that's why I'm also a bit nervous about it). But yeah, I think that's all I'm allowed to say about it at the moment.
Watch the trailer of the spectacular Bollywood musical, Jaan-e-Jigar below-
https://www.youtube.com/watch?v=oicaMtT8oTY
Let's Connect!
Facebook: https://www.facebook.com/bornofwebIndia/
Instagram: https://instagram.com/born_of_web/
Twitter: https://twitter.com/BornOfWeb
Google Plus: https://plus.google.com/u/1/+BornofWeb
Pinterest: https://www.pinterest.com/bornofweb/
Comments
comments