The Stage 3 winner Siddhant Sharma says independent music artists should start encouraging each other on public platforms. Interview by Divyani Raghav
https://www.youtube.com/watch?v=SunRBojPlaw
There's no end to perfection. While aiming for it, one may reach a level of excellence. Ask The Stage 3 winner Siddhant Sharma, who locked himself up for a long period of eight months, just to hone his music skills. Result? He came out winning the reality show on Colors Infinity. While Siddhant along with other contestants was in Capital to perform at Hard Rock Cafe, he shared with us what winning a show reflects in his life. He told us that he ruthlessly isolated himself just to rehearse and practise his music. "I genuinely wanted to do that. It was not because I wanted to take part in a reality show but I wanted to explore so much about myself as a musician. I wanted to make sure that each and every minute of watching me should be worth for the audience."
He also said it's high time that independent music artists shed their insecurities and encourage each other. "In Bollywood, the whole unit comes forward to promote a release. They support each other. I think indie artists too should encourage and promote each other," he said.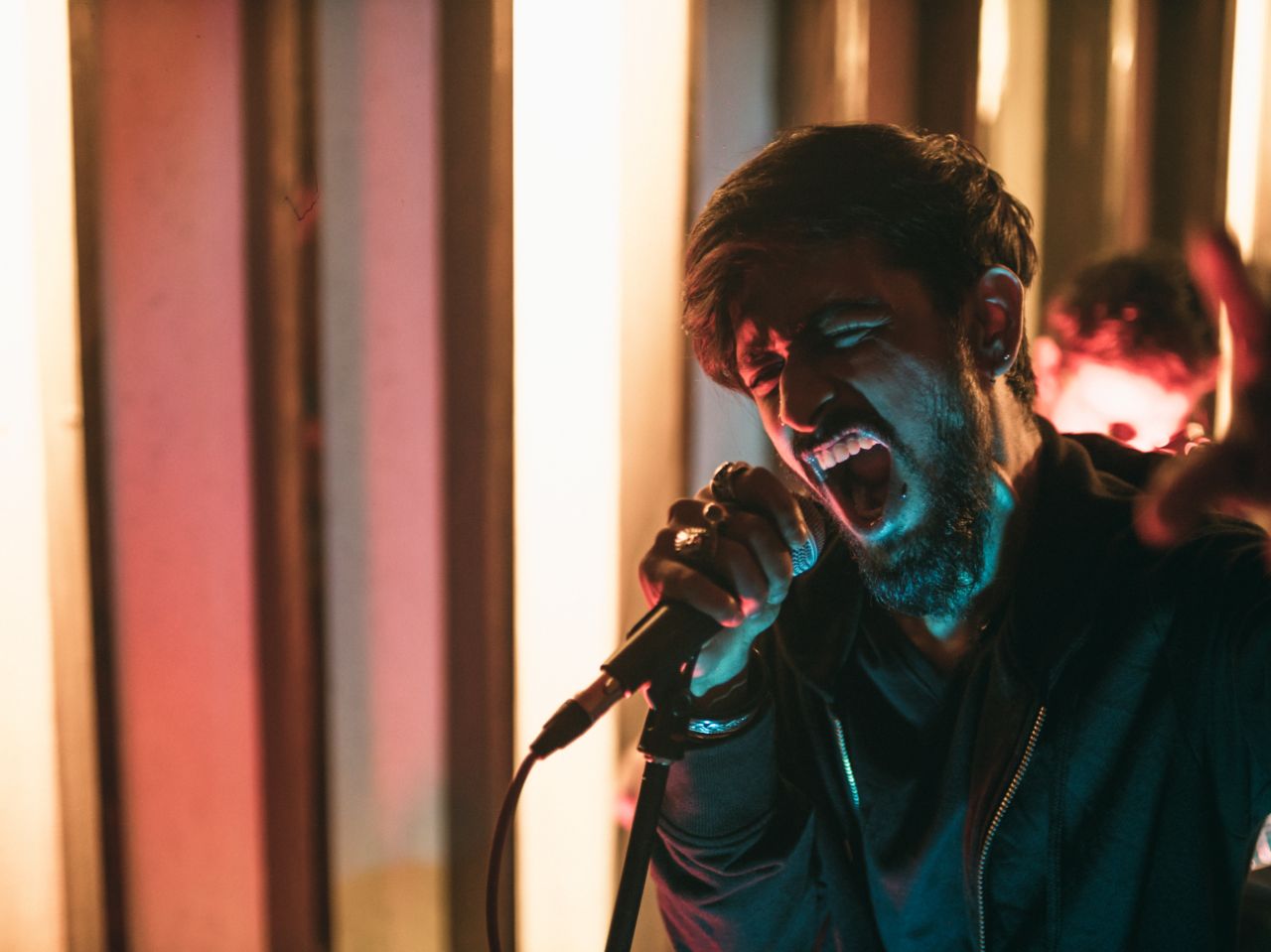 Does he connect with Bollywood Hindi numbers? "I don't connect with Bollywood songs because I don't understand the context of some songs in a movie. They objectify someone in an item number and then the same group of people speak against objectification. It is kind of a selling point and I am a kind of guy who just doesn't look for selling points. I think we need to educate our crowd as well. We should also take it as a responsibility to guide people who are a little younger to us," said Sharma.
Don't Miss following exclusive stories by BornofWeb! 
Sanjay Dutt is miffed over unofficial biography; publisher vows not to release 'any more extracts'
I am a big fan of PM Narendra Modi: Kangana Ranaut
I was told I was too pretty to walk the ramp: Urvashi Rautela
Born of Web's '21 questions with Karisma Kapoor' goes viral!
BornofWeb takes #PadmanChallenge to the streets. Watch Video!
#PodcastWithKaran: Neha Dhupia bares her 'Xtreme' side
(Exclusive) Sonal Mansingh debunks censorship debate, says she has been hounded for decades by 'secular leaders'
Would love to retell story of Radha from Indian mythology: Namita Gokhale, JLF co-founder & author
Let's Connect! Find exclusive content on your favourite celebrities on our social media links:
YouTube: https://www.youtube.com/c/BornOfWeb
Facebook: https://www.facebook.com/bornofwebIndia/
Instagram: https://www.instagram.com/born_of_web/
Twitter: https://twitter.com/BornOfWeb
Google Plus: https://plus.google.com/u/1/+BornOfWeb
Pinterest: https://in.pinterest.com/bornofweb/
Linkedin: https://www.linkedin.com/in/bornofweb/
Comments
comments